Longmont Property Management
Let Us Manage Your Longmont Rental Property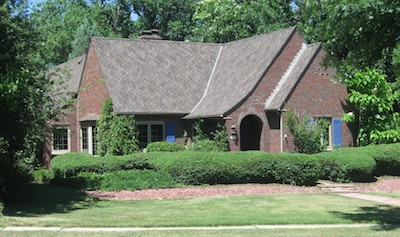 At Longmont Property Group, We keep it simple, along with our unique team approach, simple pricing, and with a focus on quality and efficiency, we are committed to providing you, the property owner, with the best possible services at an affordable monthly rate. We offer full only service property management to you as an investor or landlord. Our Service Guarantees provide peace of mind and show our commitment to excellent service. We have an extensive portfolio of single family homes, townhouses, condos in The Longmont and surrounding area. We want to give you confidence about partnering with us and we consult with our clients to achieve the goals you are looking for.
Property Management
For a low monthly fee, our full property management services can help you with managing your rental properties. You can be assured we will take care of your rental properties as we would for our own. Please contact us for a complete breakdown of what we offer and how you can benefit from using our services.
Below are some of the services you can depend on us to handle:
Credit and Criminal Screening

Potential tenants will complete an application. We follow up with a thorough background check to verify employment, rental history, credit, and criminal history. We go through this rigorous screening process to ensure we are placing the best possible tenant in your property.

Trust Account and ACH Direct Payments

At no extra cost, we will hold your tenant's deposit funds in a trust account, so you will be confident to have your tenant's deposit funds in a safe place, and your tenant's are required to make their payments directly via our ACH direct deposit bank transfer, so you will receive your owners disbursements in a timely maner, via ACH bank transfer without waiting for statements or checks by mail.

Monthly Statements and Electronic Transfers

Included with our full property management services, you will receive your statements and rent payments electronically, so you will always receive your rent payments in a timely manner. We will transfer owner funds by the 20th of every month along with your monthly statement that you can access through your on-line portal with 24/7 access.

Periodic Inspections

We do full inspections on all of our properties during vacancy periods and prior to lease renewals. We personally visit all our rental properties and conduct regular walk-through inspections to check the condition of your investment property so we can keep up on recommended maintenance in order to keep your property in top condition. We also conduct periodic drive-by inspections to monitor the condition of the exterior and the yards.

Professional Photos

We provide professional photos of all of rental properties at no extra cost to our owners to showcase your properties in the best showing condition to attract the best tenants for your investment property.

End of Lease

At the end of the lease, we will perform an on-site inspection with our mobile app, and go over the condition of the property, and our Leasing Consultants along with the Operations Manager will go over the move out charges to be charged to the tenants, and send back the tenant's deposit within the terms of the lease.

Our Preferred Vendors

Our preferred vendor relationships can reduce the amount time and money you spend looking for the right vendor for repairs and maintenance for your properties. We have a list of preferred vendors on our website that we have had a good history working with. We recommend scheduled seasonal tuneups and inspections to reduce problems, and our maintenance technicians are available for 24-hour emergency service seven days a week, and we provide a 24/7 emergency after hours call center at no extra charge.

Annual Reporting

We provide an annual report of all maintenance expenses paid for each of your properties so you will have an accurate account of all maintenance expenses paid each year by tax time.
We are confident you will be satisfied with our property management leasing services.